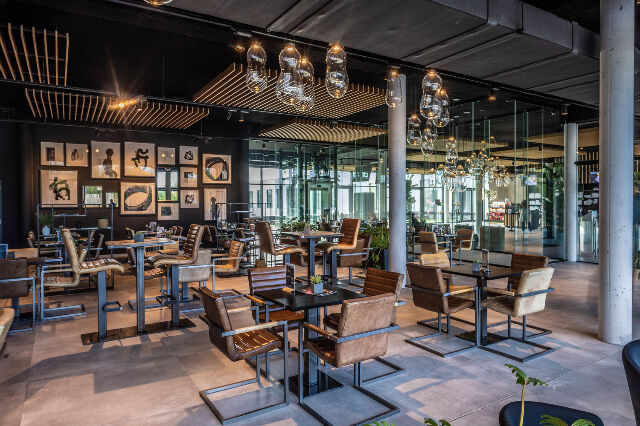 Hast Dining
Finish your relaxing weekend by indulging your senses with a delectable breakfast and/or dinner at our Hast Dining Restaurant. This restaurant is an integral feature of our facility. During your ultimate escapism at the Waer Waters **** Hotel, we will make sure you are treated to the last detail.
Breakfast
After a healthy night's sleep, start your wellness day with a wonderful breakfast. Hast Dining is turned into a breakfast paradise in the morning. Our wide breakfast buffet will satisfy your taste senses. From freshly baked coffee pastries to granola, fruit, toppings, eggs, and so much more, it's the ideal breakfast. Additionally, due to our new partner Maximilian, you can drink freshly roasted, high-quality coffee. You'll be able to load up on this breakfast buffet and be ready to start your health day.
You have 2 options:
In our wellness food concept, you can opt to have breakfast in your bathrobe.
At Hast, you may dress up for the morning buffet.
Opening hours
Monday till Friday: 7:00 a.m. to 10:30 a.m.
Saturday & Sunday: 8:30 a.m. - 10:30 a.m.
Diner
After a restful spa day, enjoy a delicious meal in our à la carte restaurant in a distinctive and appealing environment at Hast Dining. New seasonal meals are added to our menu on a regular basis. Give your senses a treat with a gastronomic adventure.
Hast Dining has a strict dress code that requires only city attire.
Opening hours:
open every day from 18:00 - 24:00 (kitchen closes at 21:30)