Room types
A stay at Waer Waters Hotel**** is an experience that appeals to all your senses. You can stay in different room types: Standard, Deluxe, Superior Suite & Presidential Suite. The tasteful design with quality materials, combined with a minimalist character and Scandinavian touch, surprises in every room. Rustic parquet floors have been chosen in all rooms and you can pamper yourself in deluxe bathrooms with wonderfully scented Atelier Rebul products. The rooms are taken care of down to the smallest detail, because the sleep of you and your loved ones is for us, for Waer Waters, invaluable 'Waerde'.
Open your room door and experience a soothing peace that will surprise you. Relax completely and surrender to every luxury and ultimate comfort. After an excellent night's rest, your batteries are fully charged again. Our stylish hotel rooms are your design oasis to end your day in a relaxed manner. Whether it is a weekend with friends, a romantic weekend for two or your wedding night, you will find the perfect room that meets all your needs.
Book your overnight stay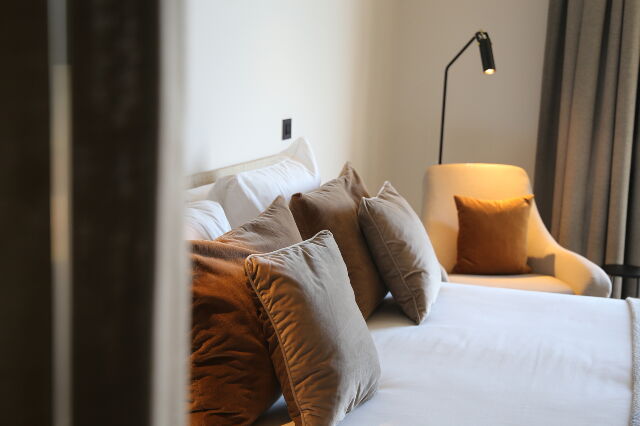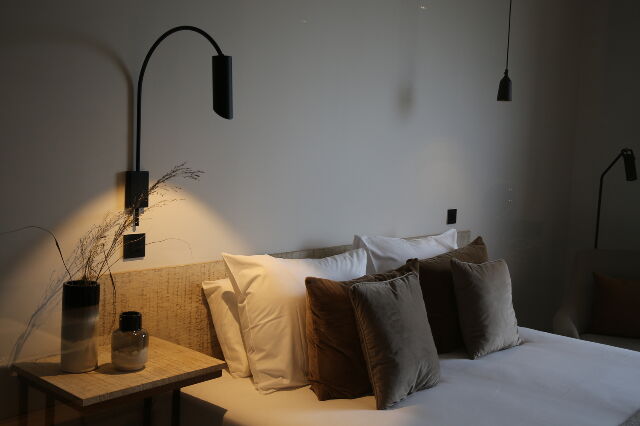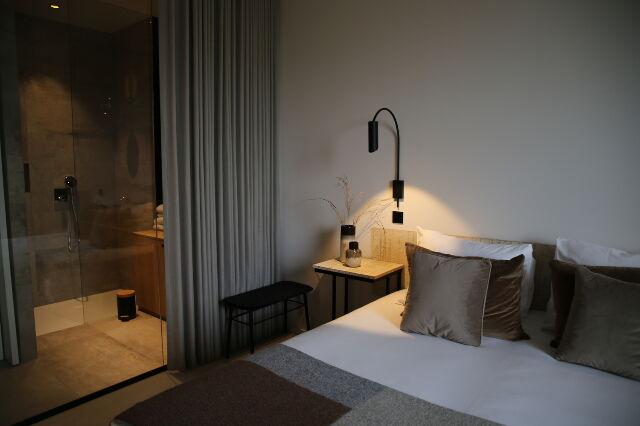 Room type Standard
Our standard rooms offer you all the comfort you need for a pleasant stay in peace and serenity. You stay in a minimal interior, with enough space for relaxation and you have all the necessary facilities. The wood used gives the room a calm and robust touch.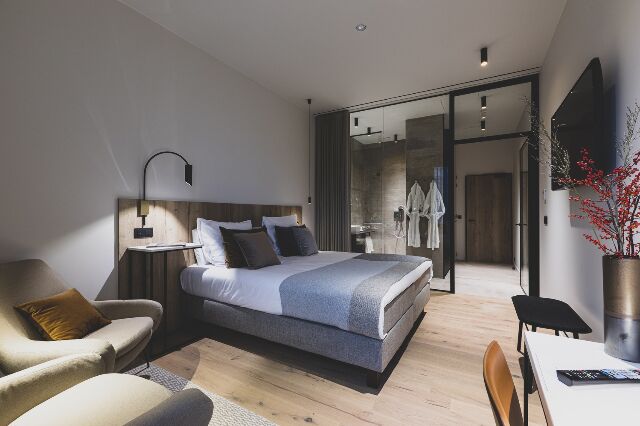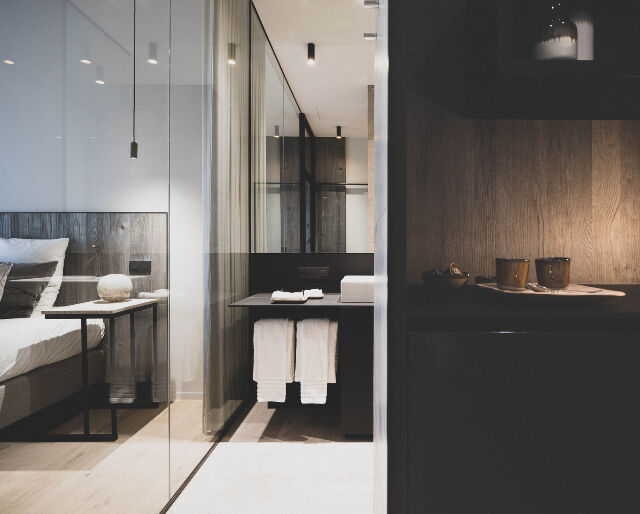 Room type Deluxe
Our deluxe rooms are the perfect spaces to come to unwind completely after a heavenly day of pampering or after a day of sightseeing or discovery in the area. The rooms radiate tranquility, so you can dream away heavenly.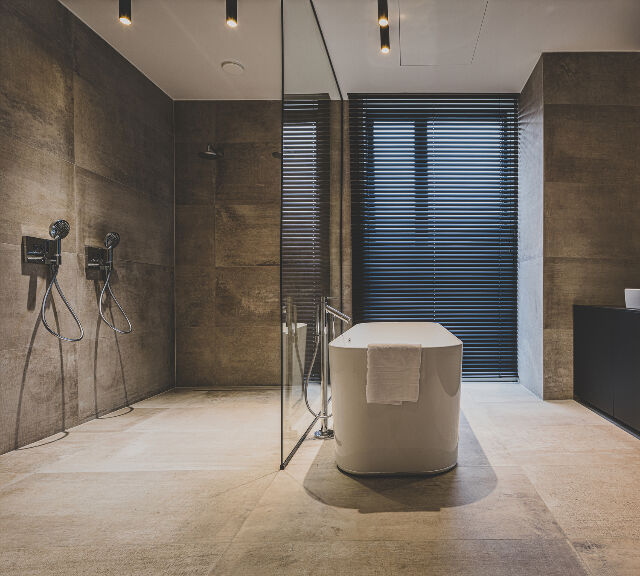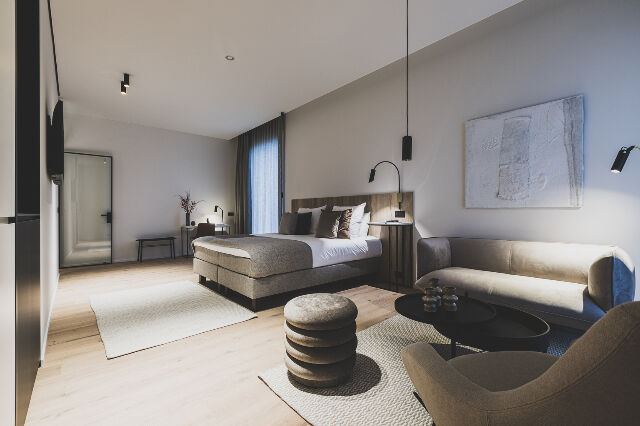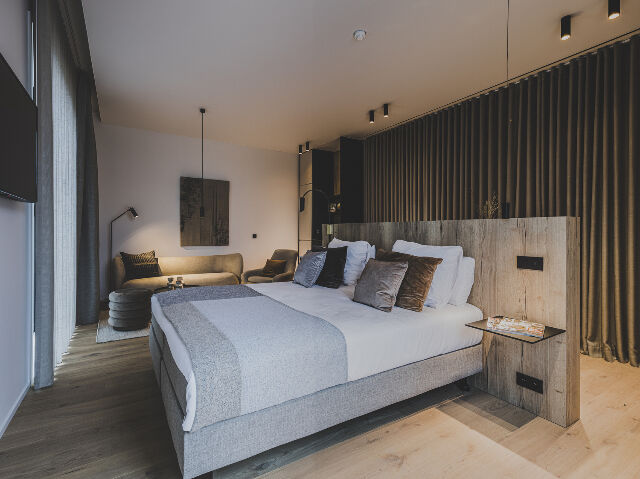 Room type Superior
Pamper yourself with extra space and comfort in our Superior rooms. The luxurious bathroom lets you experience an fantastic wellness feeling thanks to the walk-in shower with rain shower and bathtub. These rooms offer you everything you need to look fresh and energetic.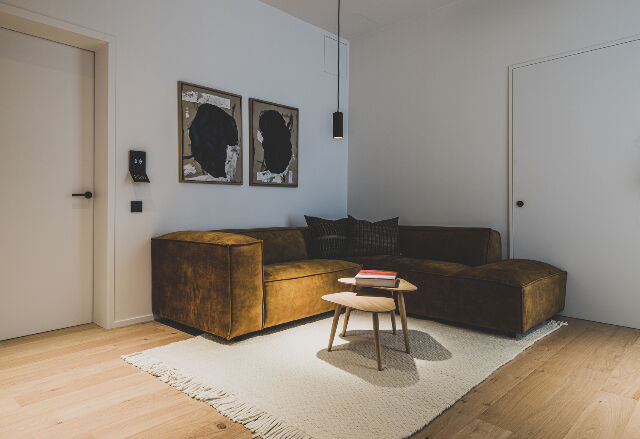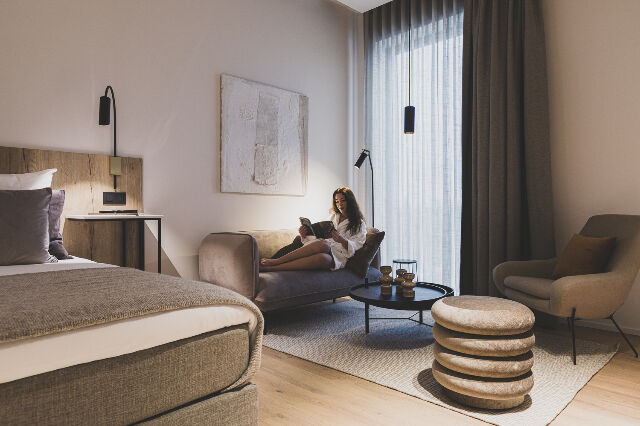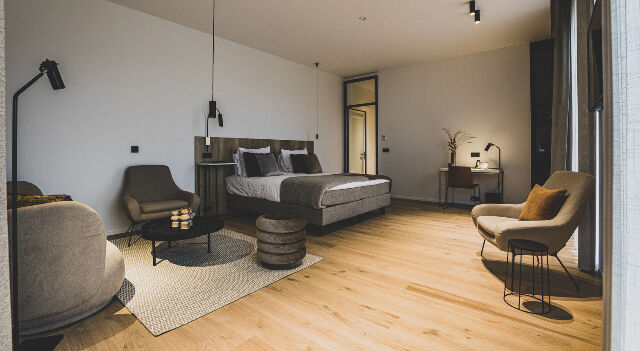 Room type Presidential Suite
For a presidential stay, we offer you the Presidential Suite. This is the ideal location for a special occasion and also the pinnacle of high-quality pampering. Our Presidential Suite offers you twice as much space for relaxation: 2 very spacious bedrooms, 2 separate bathrooms with bath and double rain showers, sitting areas and so much more. Nowhere else will you experience a more unforgettable stay.