Salt therapy
Salt therapy has incredible health benefits and is currently a must-have treatment at the most prestigious spas. It's a natural and powerful session that takes place in a room with salty air. A salt grotto is exactly what it sounds like: a large, enclosed room in which the walls, ceilings and floors are completely covered with salt.
Relax, close your eyes and fall into a peaceful sleep. After spending some time relaxing in the salt grotto, you will feel fully reborn. This is because the salt grotto contains a healing micro climate that is ideal for people with skin or respiratory problems. One session is about 45 minutes long.
Book your salt therapy session
Book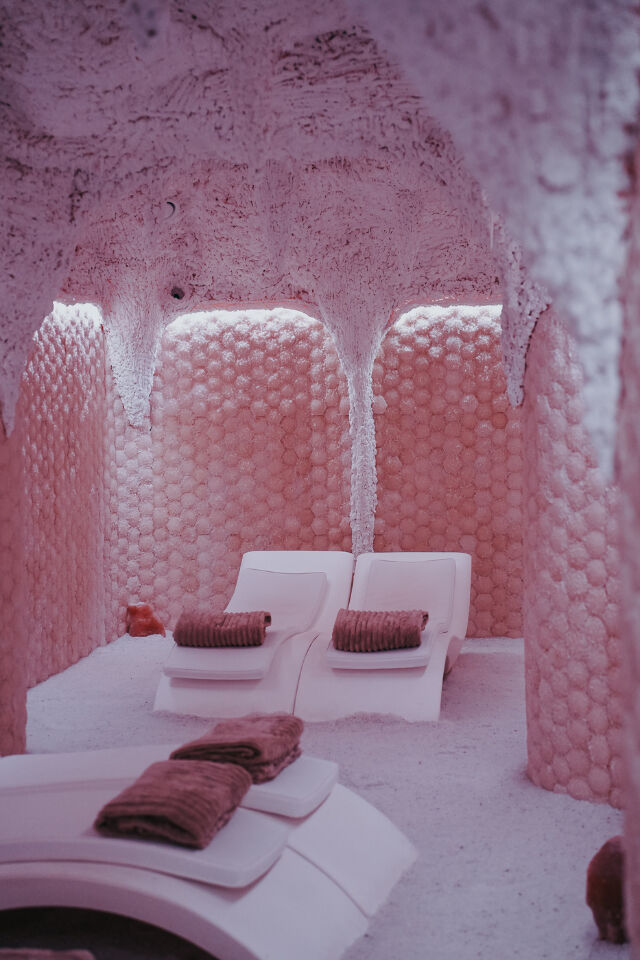 What's in it for you?
Strengthens and protects the immune system
Alleviates skin problems such as psoriasis, eczema and acne
Boosts your immune system
Has a positive influence on sleep
Anti-inflammatory
Facilitates breathing
Clears airways and improves lung functioning
Relaxing
Improves general health and fitness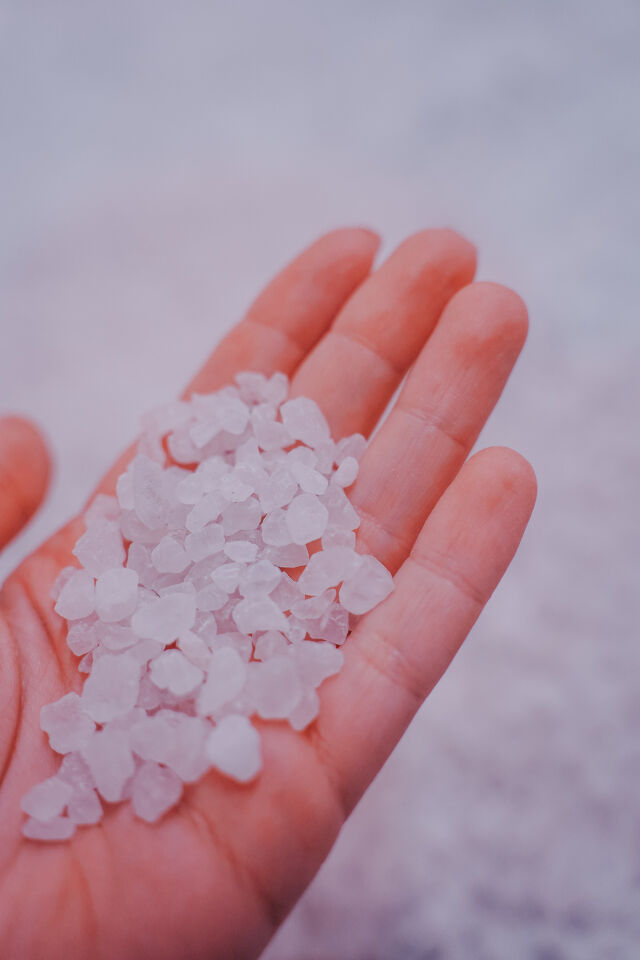 Useful to know
The salt cave can only be booked in combination with wellness access​
Reservation everyday possible at 1PM, 2PM, 3PM, 4PM, 5PM & 7PM
Price: €19
Duration session: 45 minutes
Capacity: 8 people