Functionele workouts
These functional group lessons offer a challenge and teach you how to train effectively and efficiently to achieve the best possible result.
During these workouts you make your body stronger to better absorb movements and actions in everyday life. Ready to take on the challenge?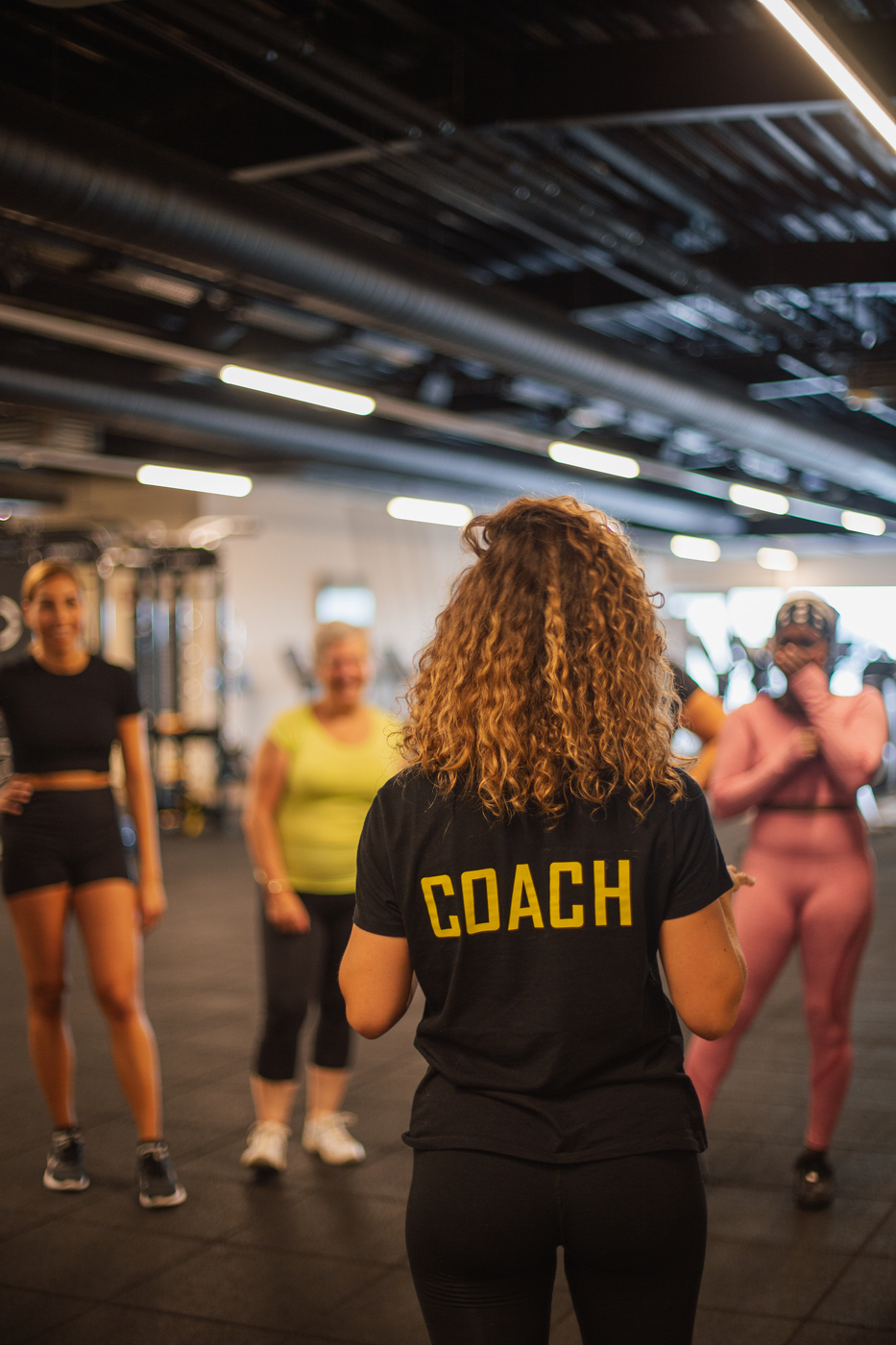 Q & A
Do you have a lot of questions about sports that you would like answers to? Then we have the perfect solution for you: our Q&A sessions!
Our coaches are here to answer all your questions. It's the perfect way to optimize your sports knowledge and gain new insights from our professionals.
Our Q&A sessions are not only informative, but also practical. You ask the question and a coach will take about 3 to 5 minutes the time to answer your question but also show the movements.
We limit the number of participants to 10 to ensure that everyone gets enough personal attention and a dynamic atmosphere is created.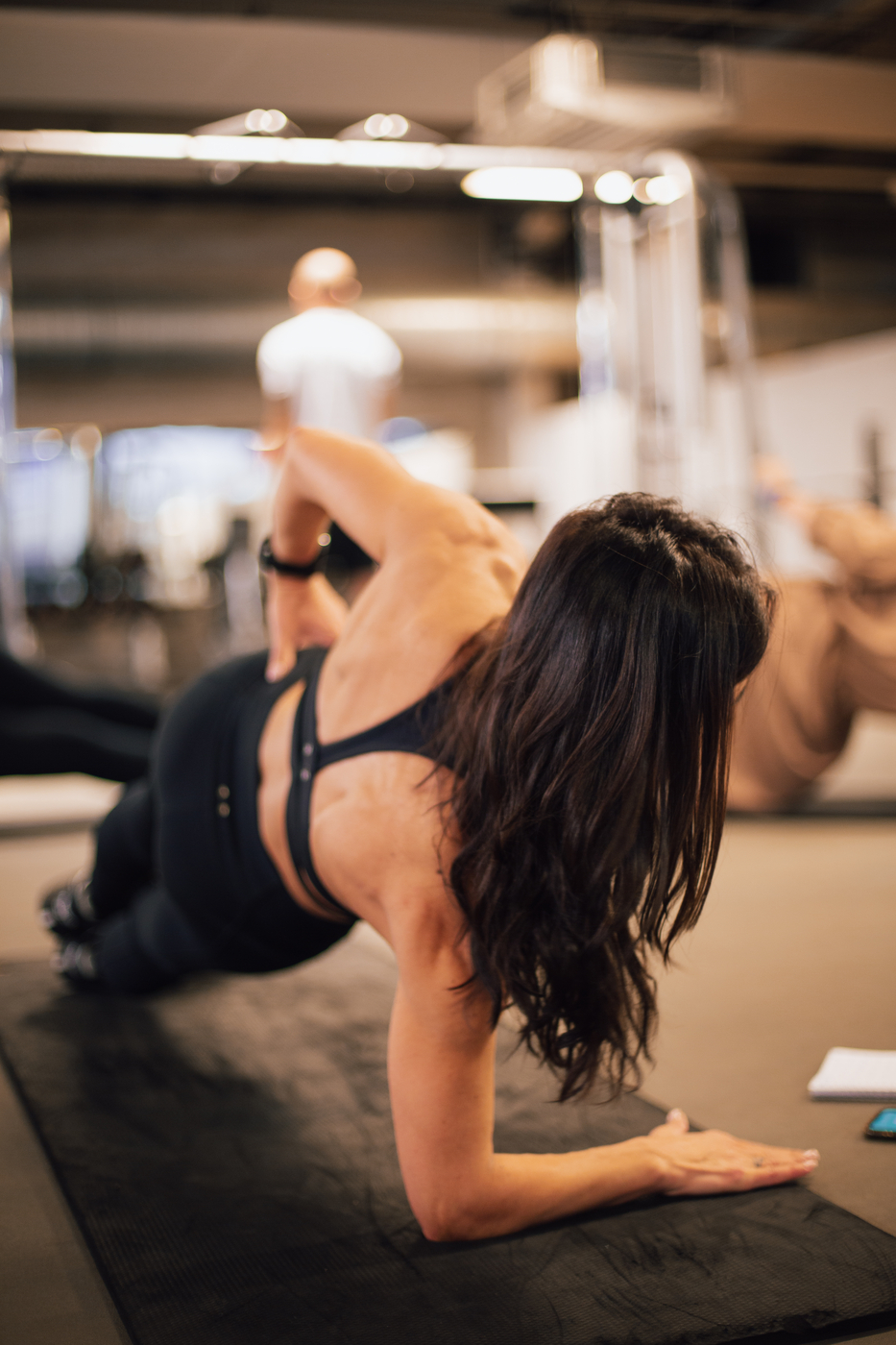 Core and stability
Back pain or not, everyone benefits from a strong core.
During a Core & Stability class, you not only strengthen your abdominals and upper legs thanks to stability exercises, but you take your basic condition to the next level.
Exercising without overload is what it's all about.
Also during this class you will be coached in small group (maximum 10 participants) by one of our personal trainers.
They will closely monitor that you perform every movement correctly and accurately.
So if you are looking for a strong core and abdominal muscles, this class is the right place for you.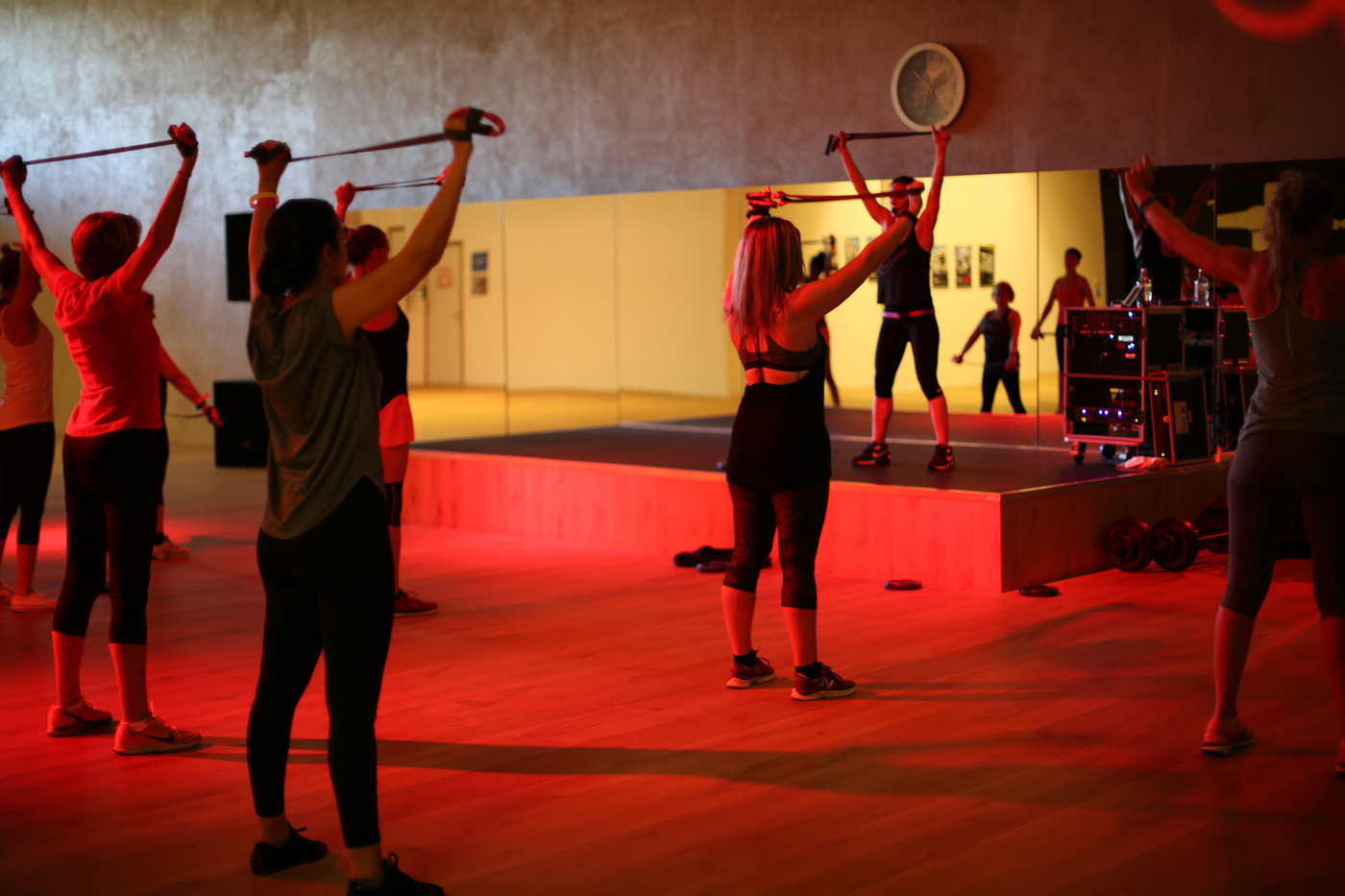 Mobility
Are you looking for a way to increase your flexibility, reduce joint pain and increase your range of motion? Then this class is just what you need! This class is specially designed for you if you are looking for a way to take care of your body without pushing yourself to its limits. There are no intense efforts.
During this class, stretches, myiofascia massage and posture exercises are used to mobilize all parts of the body.
To ensure personalized supervision, this class consists of a maximum of 10 participants.
TABATA HIIT
Tabata Hiit is a High intensity interval workout. As the name itself suggests, Tabata-hiit is an intense interval training where the focus is mainly on strengthening your body. You perform functional movements (movements you perform daily) with small attributes such as kettlebells, dumbells, box-jump,... under the guidance of a coach who pushes you all the way to your limits.
Unlike Cross Hiit, Tabata Hiit involves fixed work-rest intervals. 20 seconds of intense exercise followed by 10 seconds of recovery, repeated 8 times for a total workout of 4 minutes. The coach applies this principle, then, for every exercise during an hour.
Tabata Hiit is aimed primarily for athletes who already have a basic endurance level and want to go all the way. Feel like pushing yourself all the way to the limit? Then you've come to the right place at this group workout. Are you ready?
Crosshiit
60 minutes to give your utmost together with other motivated people, that is Crosshiit.
A balanced combination of cardio and strength training ensures that every goal is within reach: becoming fitter, weight loss, improving your performance, ... Whether you are a novice athlete or more experienced, this workout is adapted to everyone's level and helps you to a higher level. next level.
This workout will never bore you because of the endless variety of exercises. We work with dumbbells, plyoboxes, slamballs, etc .. This way you remain motivated to continue and always give your maximum during every Crosshiit session. Want to get to that next level?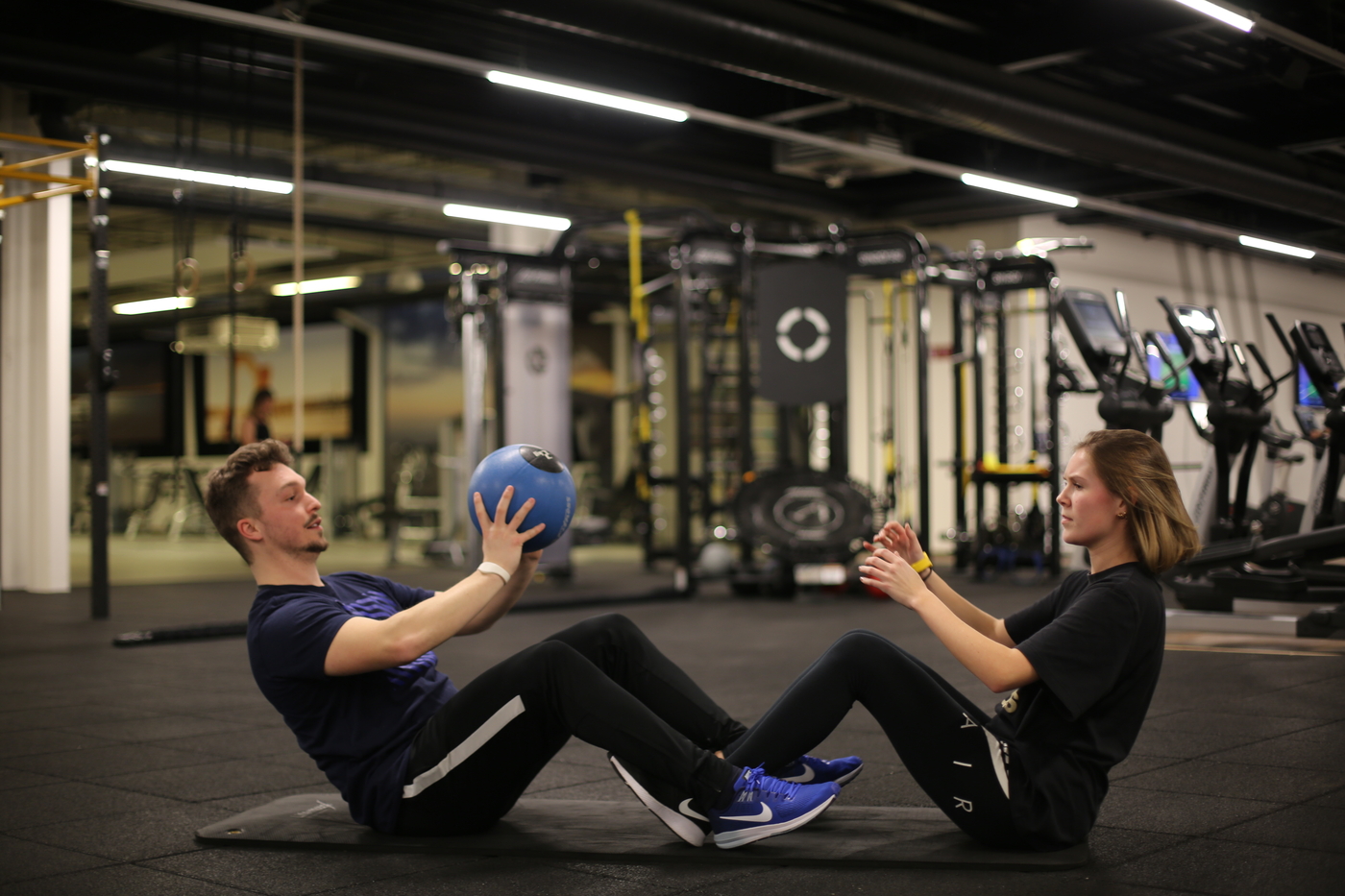 Abs & Core
What's in a name? In 30 minutes you will strengthen your abdominals & back muscles.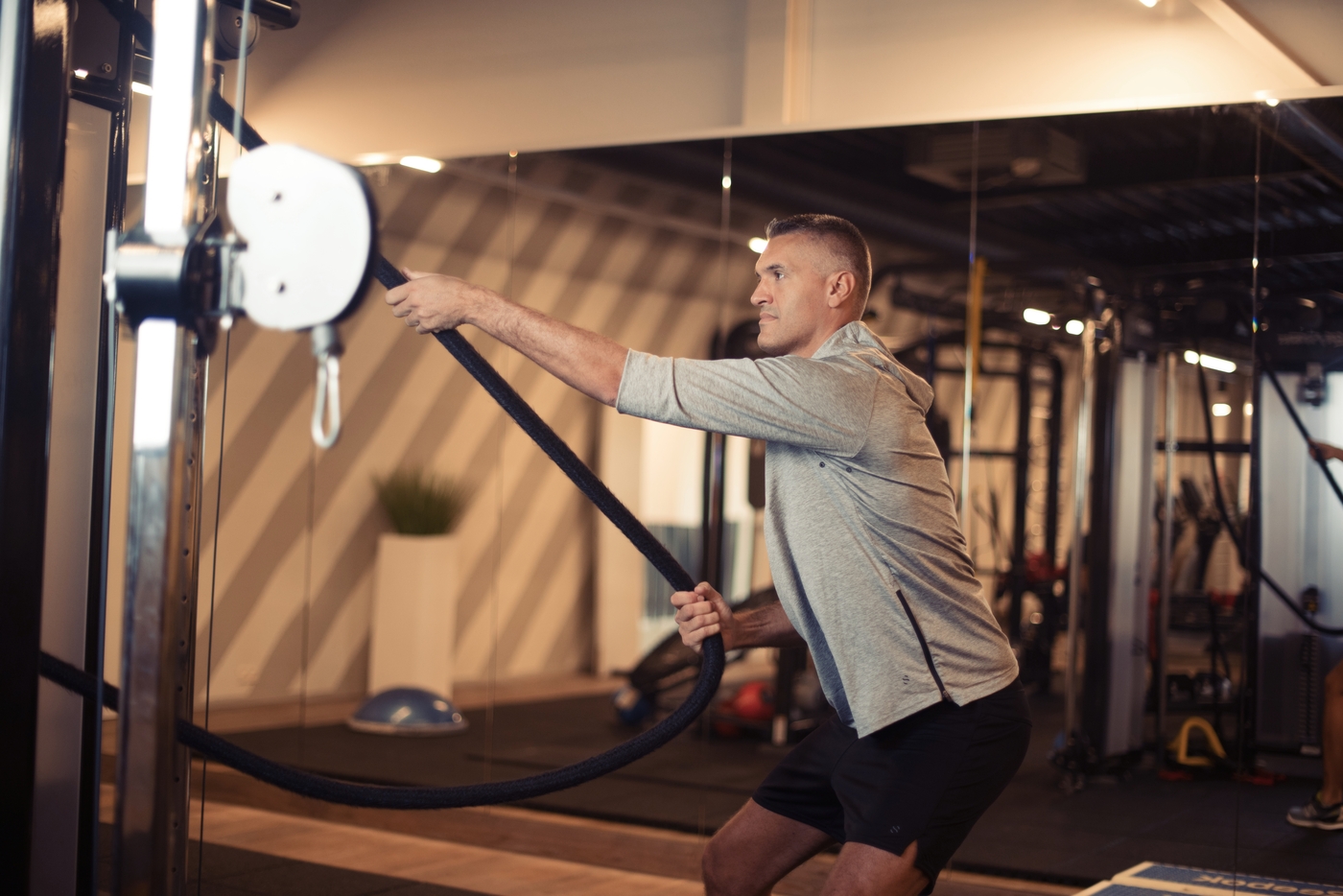 SYNERGIE
45 minutes of efficient training using SYNERGIE.
An intense workout for punishing results. You will work intensely for 45 min by training 1 min and resting 20 sec.
This push-through system will make you sweat profusely in a functional way.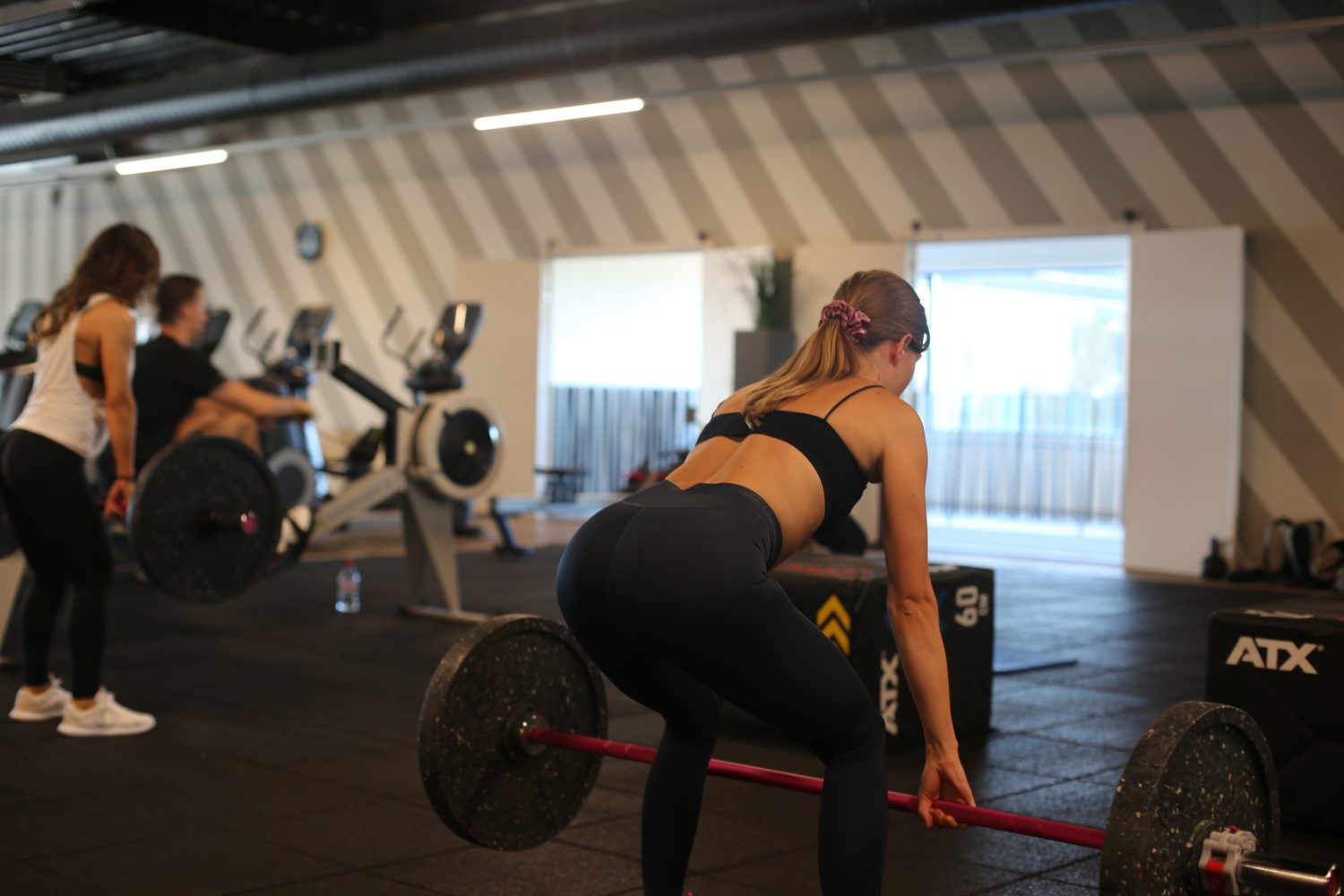 BBB // Legs, Buttocks & Belly
The name says it all, you work hard to tone your bum, legs & belly. You will also feel completely bootylicious, with strong legs that can handle the world.