Fitness
Waer Waters believes in the "Mens sana in corpore sano" credo. A healthy mind in a healthy body.
The Waer Waters Sport team strives to guide every athlete through a team of specialists.By guiding you in a more conscious way, you improve your sports performance and we correct your movement pattern to minimize the risk of injury. We work together with various experts in their field. We create a qualitative and dynamic environment for our athletes where everyone feels recognized and acknowledged.
Discover our fitness zones
Cardio
In the cardio zone you can find all cardio devices that aim to improve the heart and lung functions.
Power
In the strength zone we have the classic fitness strength machines that focus on isolating the muscle. Within our strength zone we have a free weight zone.
Not so experienced with strength exercises yet? Then you've got in the correct circuit zone.
Functional training zone
With functional training you mainly train a certain function that the body needs in / on: daily life, work, the sport that people practice.
We distinguish 7: Squat, Lunge, Push movement, Pull movement, Bending, Rotations & the gait or gait.
Stretching zone
Besides the warm-up and the core of your training, the stretching part is also indispensable. Those who integrate stretching into their training significantly reduce the risk of injury. The fitness has a spacious mat zone where all possible forms of stretching can be performed. This with the help of material or without. This zone can also be used to improve your flexibility.
Discover our Fitness Workouts
Discover our fitness workouts
These functional group lessons offer a challenge and teach you how to train effectively and efficiently to achieve the best possible result.
During these workouts you make your body stronger to better absorb movements and actions in everyday life. Ready to take on the challenge?
Discover our functional small group trainingsessions
Dean Raey
Goeiendag, bonjour, hello how are you? I am Dean, a born and raised "Brusseleir" and perfectly trilingual! With a degree in physical education, I've been giving group lessons for 10 years now and I'm responsible for the Waer Waters sports (fitness & group lessons) team. Coaching people, individually or in groups, is my passion. And always with a healthy dose of humor! Entertaining is in my blood because besides the Fitness you can find me weekly in the theatre. Motivating and stimulating people to exercise correctly is in my blood. I get up with it and go to sleep with it.


In my teens, I played football at a national level and then switched effortlessly to Urban Dance. Talk about a passion for the sport.


I am only too happy to share these experiences and baggage with you. I strive to bring out the best in you.
I am really looking forward to coaching you.
"One team"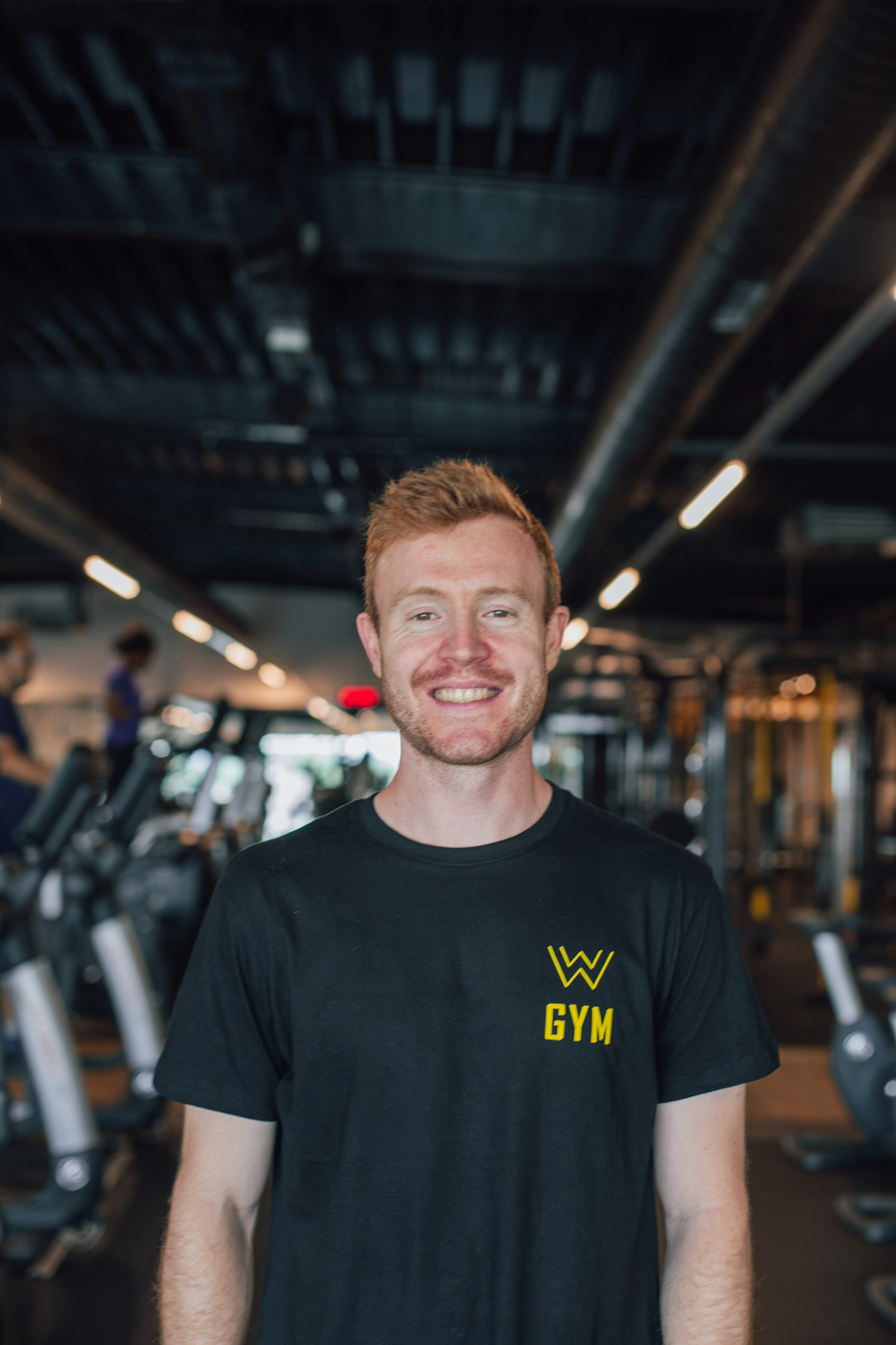 Lorenzo Vander Gucht
Hey, I am Lorenzo! A personal trainer who in daily life mainly gets children moving. Sport at the drop of a hat ;)
Besides my job in education, I am fascinated by everything that has to do with sports in general, fitness, and coaching. Both my education in Physical Education and in Social Work made coaching people a real passion. I myself have been an experienced footballer for 26 years, at both provincial and national level.
So, are you a footballer yourself and do you want to improve your sports performance, strength and explosiveness? Then I am the right person to take that route with you and give it my all. As a Football Performance Coach I am also one of the ambassadors of the Bram Swinnen Method. I translate the science behind sports into practical exercises to lift your (football) performance to a higher level.
Ready to score?
Anne-Françoise Lambrecht
Aloha! I'm Anne-Françoise, Fitness Coach and Certified Personal Trainer (EREPS 4 - NASM), 24/7. Passionate, motivated and (I dare say) always in a good mood. Life is too short not to enjoy it every day!
Don't let my small stature fool you, because you will be amazed by my 80 kg squats & pull-ups. And if I can do it, so can you!
Since 2018, Fitness has been a part of my lifestyle. It has profoundly changed my life since then. Originally a Jurist by training, I chose to retrain professionally so that I can pass on my passion for sport to everyone, regardless of gender or age, with perhaps a penchant for training women. I help you to become the best version of yourself. Strong buttocks, streamlined arms, and a body that can move mountains. I've got you, superwoman!
"One workout can change your day, many workouts can change your life. Start today! "
Thomas Mann
Hi, I'm Thomas, a 20-year-old personal coach student at the Leonardo De Vinci school in Woluwe, where I fuel my enthusiasm for sports every day with new knowledge that I immediately put into practice. Throughout my childhood, I participated in a variety of sports, but rugby in particular captured my heart. I've been playing rugby with RSCA Anderlecht for 15 years. Fitness has been an important part of my life for the past three years. That can be taken literally. Six days a week, you may find me in my natural habitat: the Waer Waters gym.

As a real enthusiast, I am constantly upbeat. The best part of my job is sharing my enthusiasm for and understanding of training and sports with you.
I greet anything that comes my way with the mantra "You are stronger than you think." Keep that in mind.