Cycling workouts
The calorie killer" is what cycling stands for. This lesson is ideal for people who want to lose weight and the perfect training for those who want to build up fitness quickly and strengthen the leg muscles.
Go on the trail with your inspiring instructor, who leads the pack through hills, flat landscapes, mountain tops, time trials and interval training.
Discover the athlete in yourself! Raise your endorphins level as high as you can and sweat and burn as much as possible..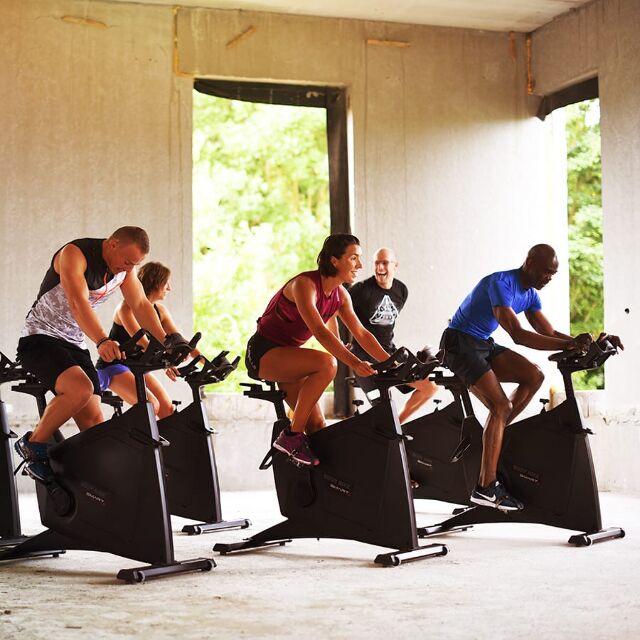 Cycling
Banging house, rock and pop music puts you into a trance, making the kilometres fly by and the calories evaporate.
We step up the pace while you and your peloton leave your cares behind. The road to success is wide open. Your legs are stronger, your core is more solid, and your heart and mind are ready to take on anything.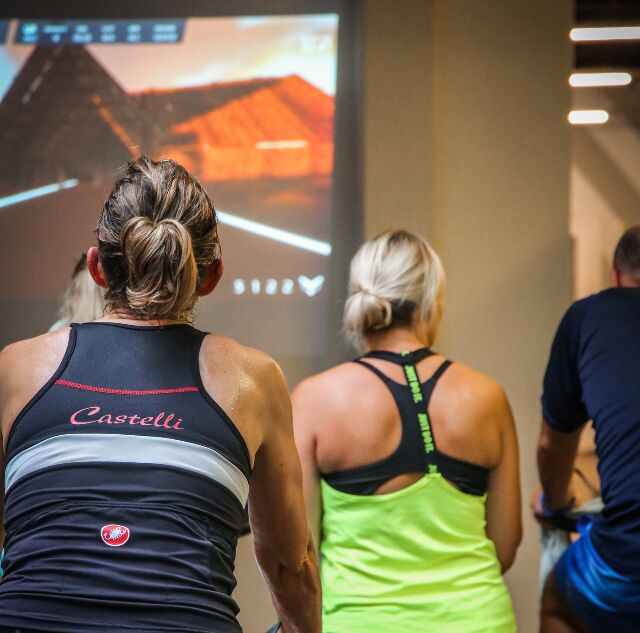 Intelligent Cycling®
Discover ready-to-go workouts that you follow along through the projector. We bring the outside world inside and provide you with all the necessary information about intensity, resistance and much more.
The app synchronizes the music perfectly with your workout, so you always have the right rhythm to push your limits. Of course, a coach is always present to provide the essential motivation boost!