Personal training
Do you wish to achieve your athletic goals? How can you make the most of yourself? Would you like to improve your health? Do you want to lose weight? Or do you simply need a little extra motivation to start living a better lifestyle? Our purpose is to fulfill your request. You may expect to see results without sacrificing your quality of life if you use a steady, incremental, and goal-oriented strategy. Let's kick some ass together!
Individual coaching
Everything at your pace
Achieve your goals in 60 minutes per session
Suitable for all ages & body shapes
Duo training also possible
Personal training is exclusively available to Waer Waters members and is not included in the normal membership. There is a free meet your coach talk, guided tour and screening of 30' beforehand! :)
Make an appointment for your meet your coach session
Various packages for various needs
INCLUDED IN EVERY PACKAGE
Meet your coach + guided tour
You will meet with your coach for an introduction appointment prior to your subscription, when you will discuss your expectations and objectives together. You will also be given a tour of the gym to immerse yourself with the location and equipment. You'll be able to tell if you're 100% devoted to your personal training program this way.
INCLUDED IN EVERY PACKAGE
What is a screening?
All programs include a 30-minute screening. Prior to the personal training sessions, there will be a one-time consultation. We discuss your goals and perform a full body measurement to assess your muscle, fat, and water percentages during the intake interview. Your injuries will be documented as well. Last but not least, the personal training sessions are set up.
What exactly is a personal training session?
You will be personally guided by an expert instructor for 1 hour. You will gain the essential theoretical and practical knowledge to achieve your goals through exercise and nutrition guidelines during your program. Your progress is always being closely monitored.
Duo training
Would you prefer join up with a buddy or your partner? Then choose for a duo personal training session. You may both sign up and work on your health and physique at the same time. Furthermore, as mentioned in the bundles above, you each receive a substantial discount.
Meet your coaches
Our coaches have years of experience and the necessary expertise to help you achieve your objectives. Together, with our knowledge and your enthusiasm, we will certainly reach a fantastic result! Learn about your coaches and their expertise.
Dean Raey
Goeiendag, bonjour, hello how are you? I am Dean, a born and raised "Brusseleir" and perfectly trilingual! With a degree in physical education, I've been giving group lessons for 10 years now and I'm responsible for the Waer Waters sports (fitness & group lessons) team. Coaching people, individually or in groups, is my passion. And always with a healthy dose of humor! Entertaining is in my blood because besides the Fitness you can find me weekly in the theatre. Motivating and stimulating people to exercise correctly is in my blood. I get up with it and go to sleep with it.


In my teens, I played football at a national level and then switched effortlessly to Urban Dance. Talk about a passion for the sport.


I am only too happy to share these experiences and baggage with you. I strive to bring out the best in you.
I am really looking forward to coaching you.
"One team"
Anne-Françoise Lambrecht
Aloha! I'm Anne-Françoise, Fitness Coach and Certified Personal Trainer (EREPS 4 - NASM), 24/7. Passionate, motivated and (I dare say) always in a good mood. Life is too short not to enjoy it every day!
Don't let my small stature fool you, because you will be amazed by my 80 kg squats & pull-ups. And if I can do it, so can you!
Since 2018, Fitness has been a part of my lifestyle. It has profoundly changed my life since then. Originally a Jurist by training, I chose to retrain professionally so that I can pass on my passion for sport to everyone, regardless of gender or age, with perhaps a penchant for training women. I help you to become the best version of yourself. Strong buttocks, streamlined arms, and a body that can move mountains. I've got you, superwoman!
"One workout can change your day, many workouts can change your life. Start today! "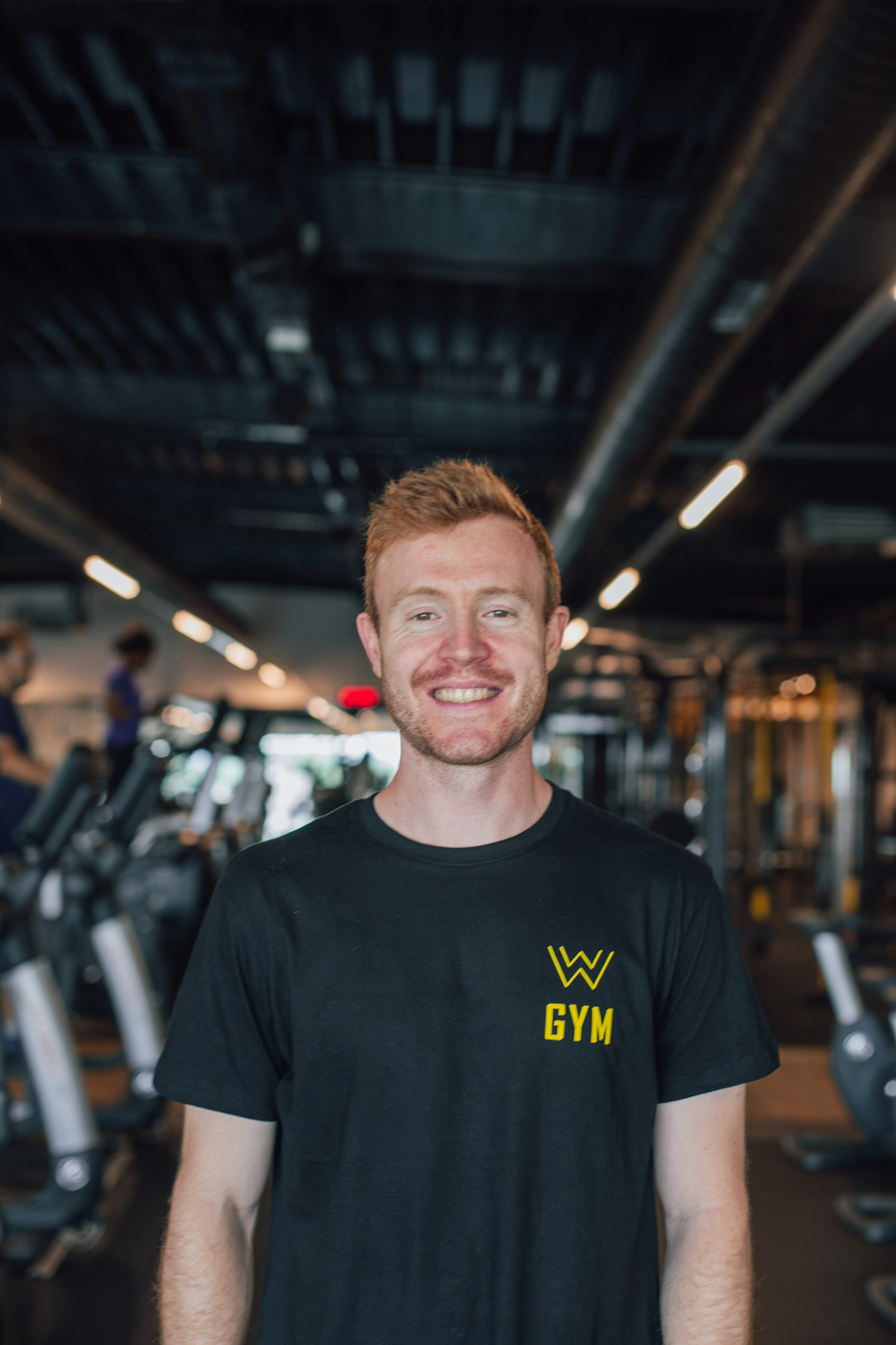 Lorenzo Vander Gucht
Hey, I am Lorenzo! A personal trainer who in daily life mainly gets children moving. Sport at the drop of a hat ;)
Besides my job in education, I am fascinated by everything that has to do with sports in general, fitness, and coaching. Both my education in Physical Education and in Social Work made coaching people a real passion. I myself have been an experienced footballer for 26 years, at both provincial and national level.
So, are you a footballer yourself and do you want to improve your sports performance, strength and explosiveness? Then I am the right person to take that route with you and give it my all. As a Football Performance Coach I am also one of the ambassadors of the Bram Swinnen Method. I translate the science behind sports into practical exercises to lift your (football) performance to a higher level.
Ready to score?