Active workouts
Strength, cardio, core training, low impact, high impact, pop music or solid beats, you will do something for everyone but working on your body.

And you are not alone. Our coaches help you motivate, give you feedback and adjust your movements where necessary. You leave your favorite workout guaranteed with a tired but satisfied feeling.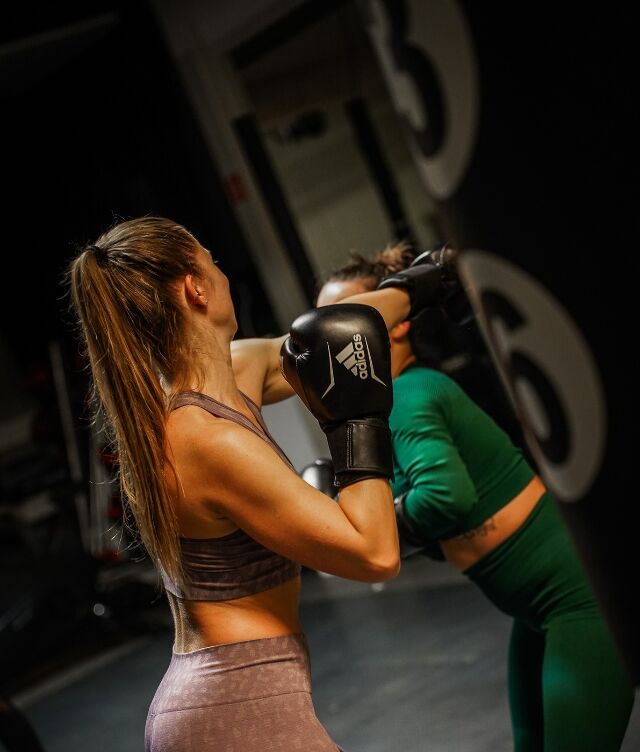 Ladies boxing
Discover the perfect place to challenge yourself, both physically and mentally, while being part of an inspiring community of women. Our experienced instructor will guide you through a dynamic blend of boxing techniques, fitness training, and confidence-building.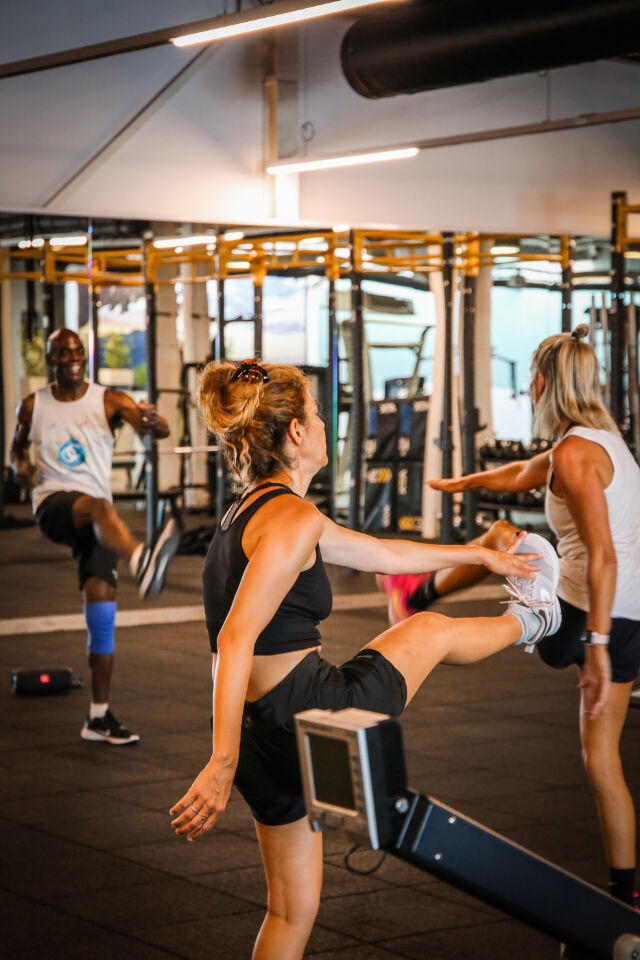 Fatburning
Think about how your body feels after a classic abs, butt and chest workout.
Only this time you work your whole upper body and use weights and resistance bands. Egged on by pop beats, you'll be moving non-stop.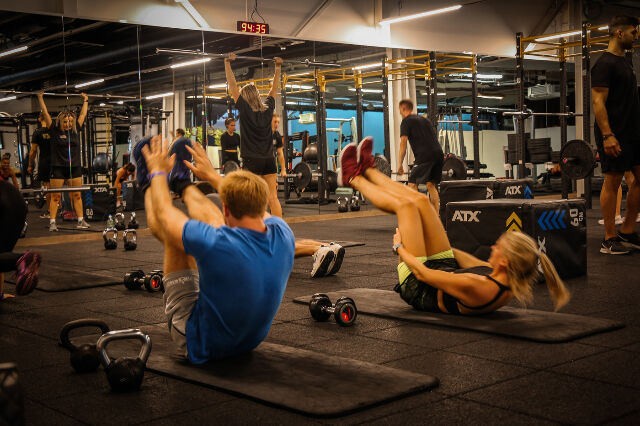 Bootcamp
Get ready for an explosive workout that seamlessly blends the power of aerobic training with muscle-strengthening exercises. This class is delivered with high energy in a circuit format, keeping you in constant motion.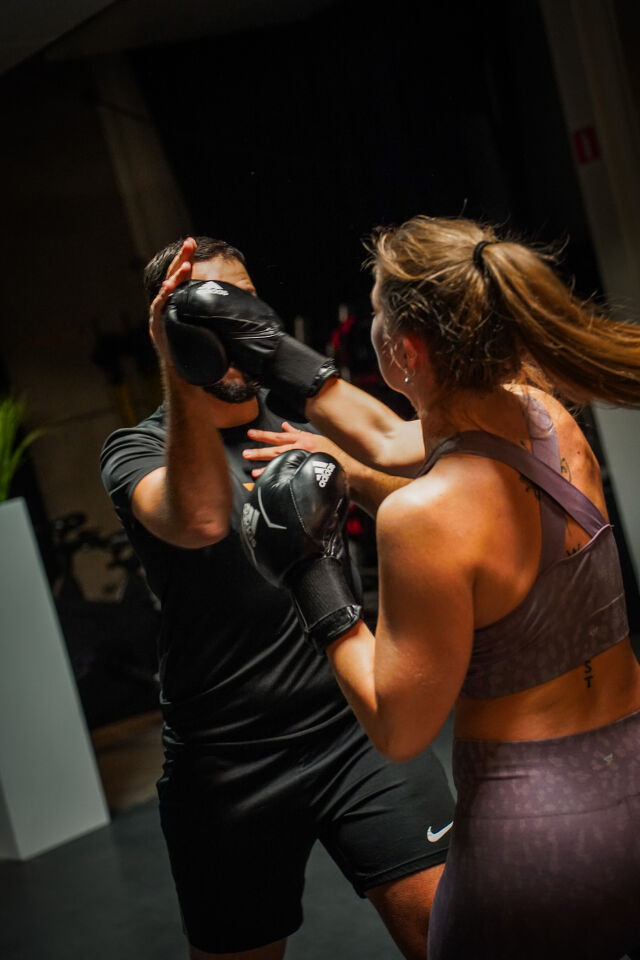 Boxing class
Once your technique and endurance are on point, you're ready to join our boxing class. No entry level or experience required! Experience the thrill of a full-body workout combined with the finesse of boxing techniques. Get ready to take your strength and agility to new heights!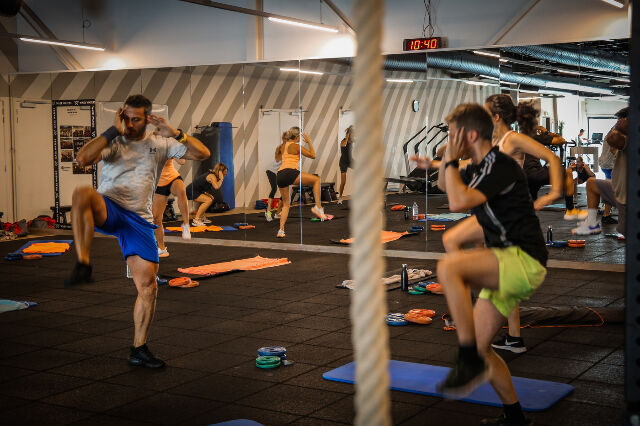 HIIT
Wake up on Sunday that's what you do during the Hiit workout. The Hiit workout can be compared to a Cross-Hiit workout only that the attributes during this class are often replaced by exercises with your own "bodyweight".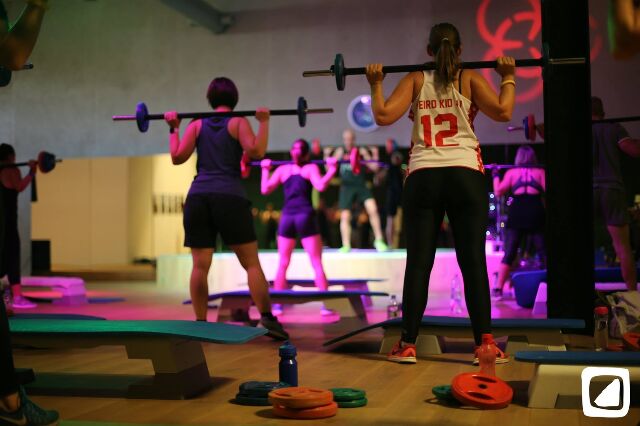 Bodypump
Bodypump is a LesMills workout that focuses on building strength and endurance while maximizing calorie burn. Get ready to train your body for power and stamina, torching calories along the way!