Aqua workouts
Aqua workouts are group lessons to music in which the resistance of the water is used for both muscle strengthening and cardiovascular exercises.

Depending on the type of lesson, floating materials such as: dumbbells, gloves, aquabelts may or may not be used. The upward pressure of the water causes gravity to be partially eliminated.

This means that we weigh a lot lighter in the water. This keeps the load on our body in the water very low. It is precisely this characteristic that makes these lessons extremely suitable for people who are susceptible to injury or who are overweight.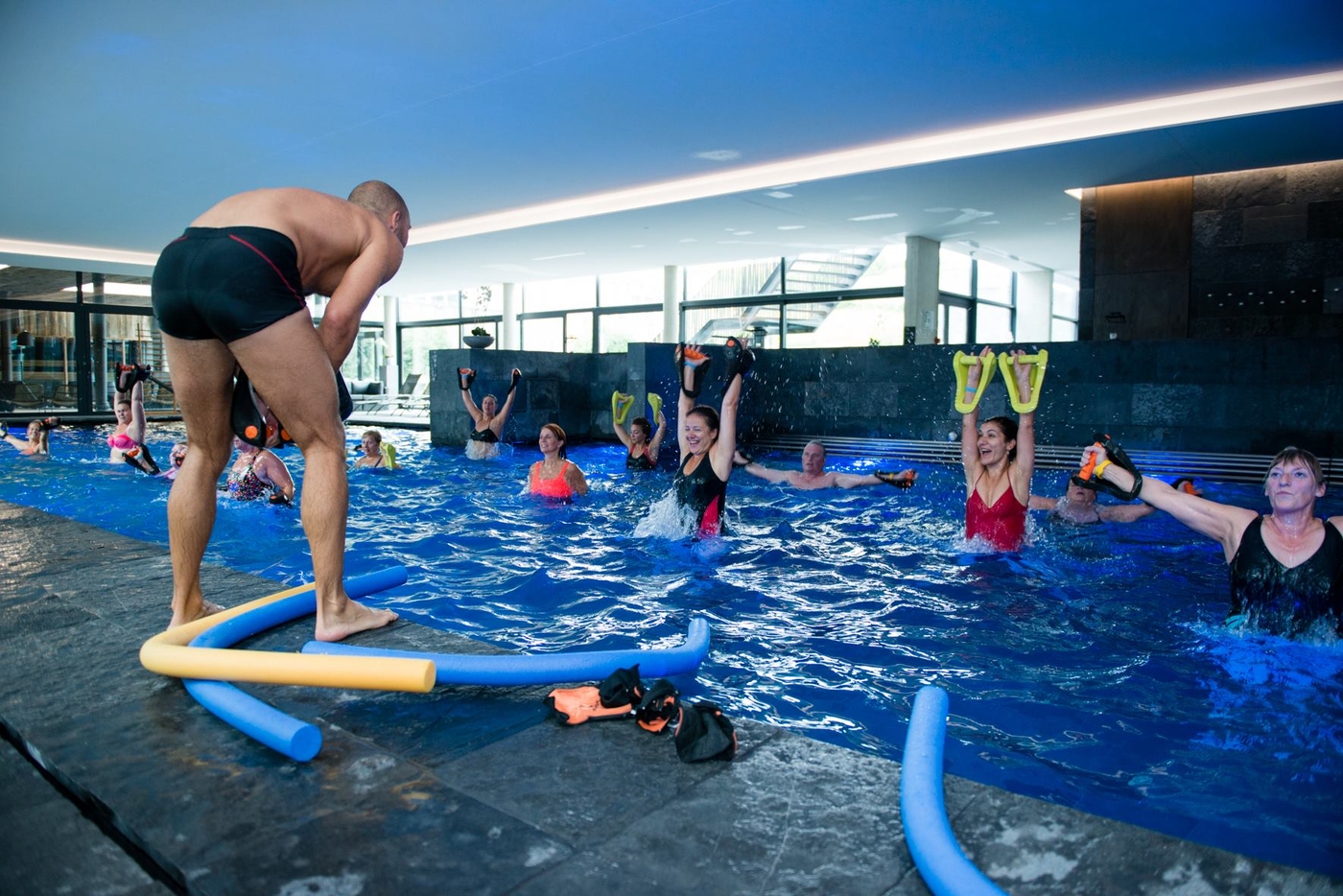 Total Aqua
The Total Aqua Gym group class invites you to train with full passion while taking care of your joints and spine. In the 32°C water, you carry little or no weight from your body. This class is brimming with energy, a harmonious fusion of heart-strengthening movements and muscle-building exercises, all accompanied by immersive music. This program is specially designed to not only strengthen your body but also to let your mind experience the positive effects. So, dive into the water with passion and create a more powerful, radiant you!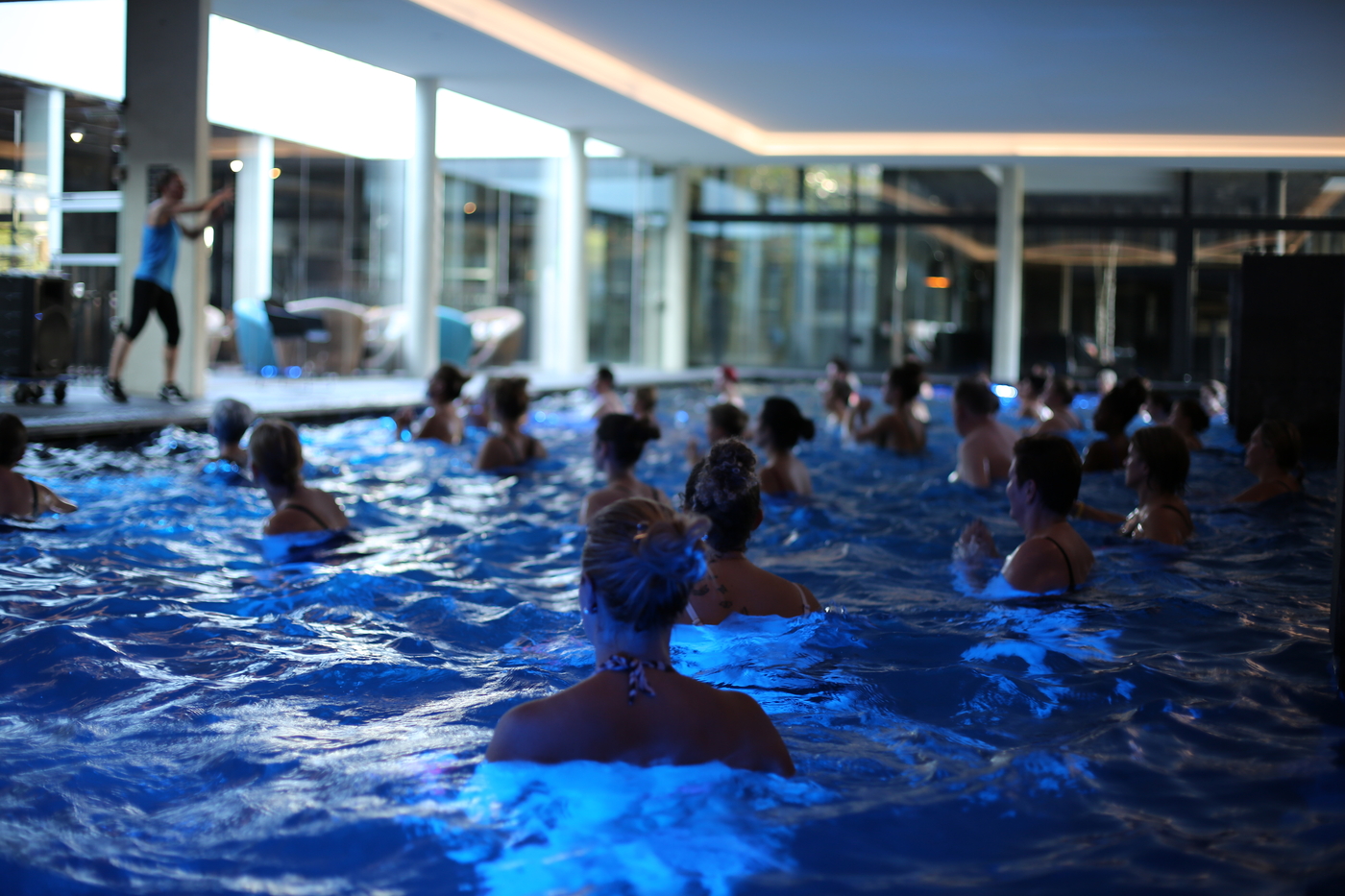 Aquagym
Enjoy the intensity of a gym workout without the high impact. The water supports your body and relieves your joints and sensitive body parts. You still have to put in the effort, because every movement requires you to work against resistance of the water. The result? A sculptured body and smoother skin.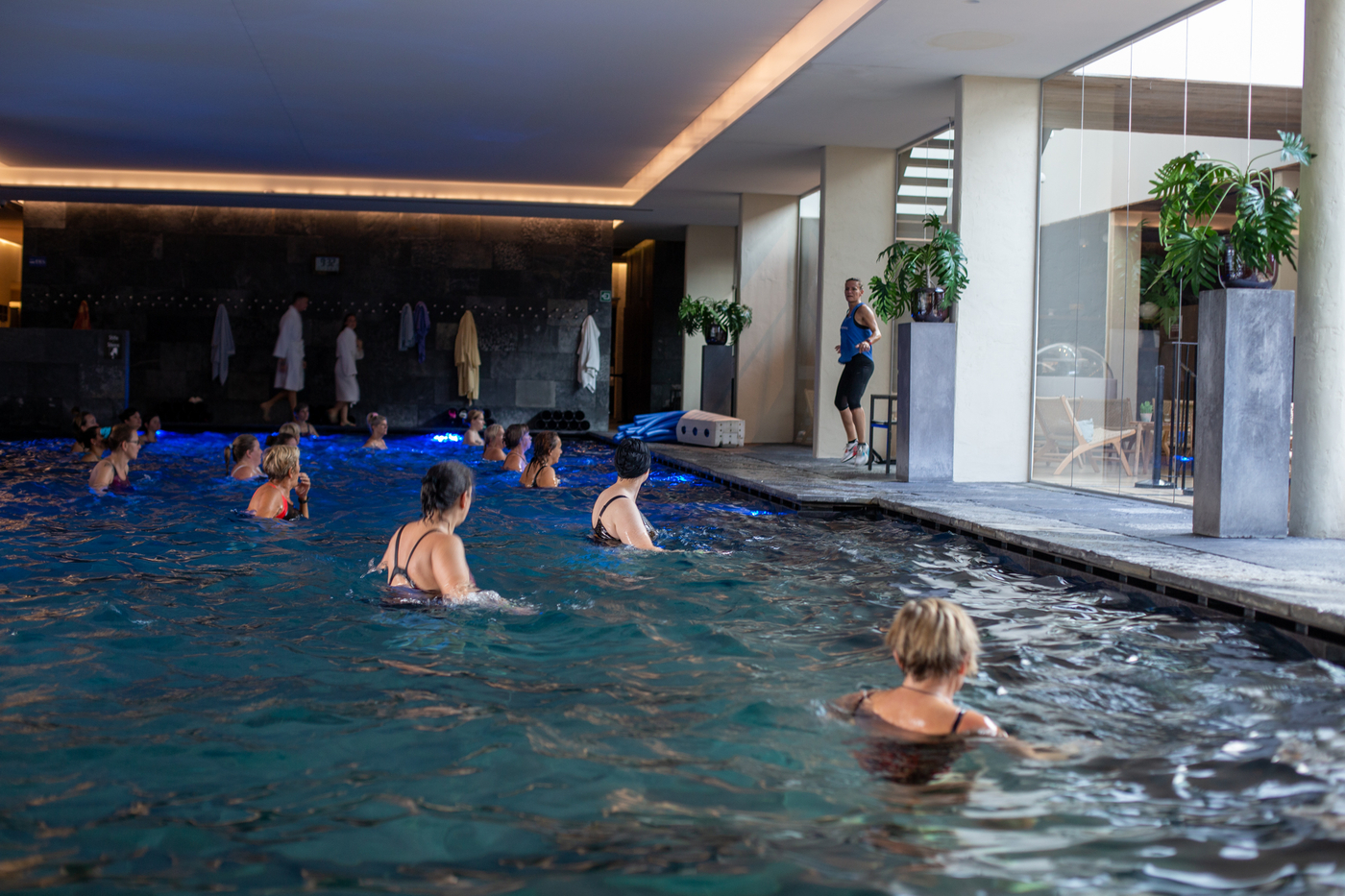 Aquasculpt
Have the time of your life in the water with playful equipment. It's just like when you were a kid, but a lot more intense. Inside, your muscles will burn, yet on the outside your skin will be cooled. And the water also massages your whole body.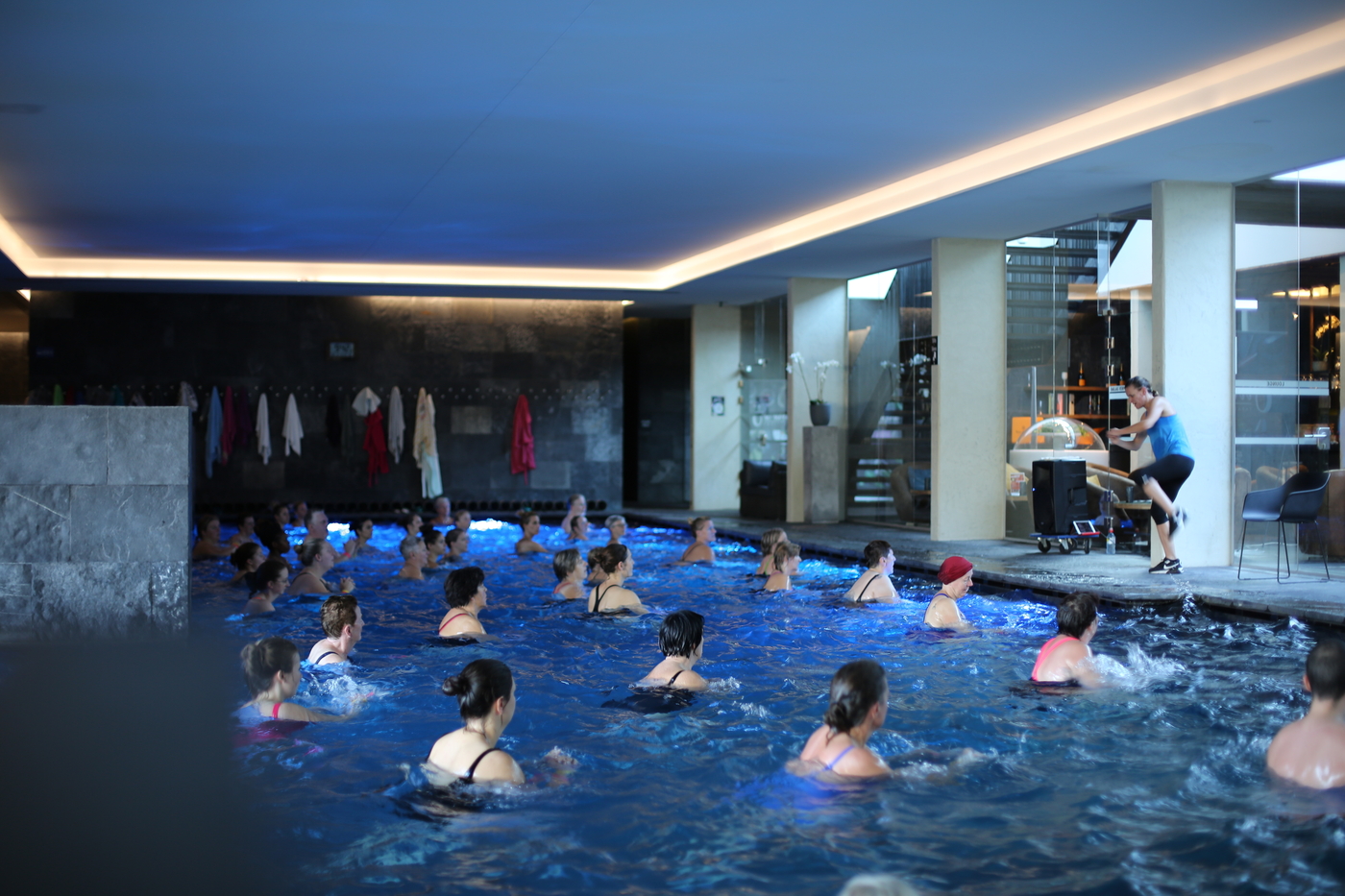 Aquacircuit
Fast jogging, waving or marching underwater. It's a challenge, but really fun to do. And the results speak for themselves. Your whole body is strengthened, and your general fitness will improve significantly.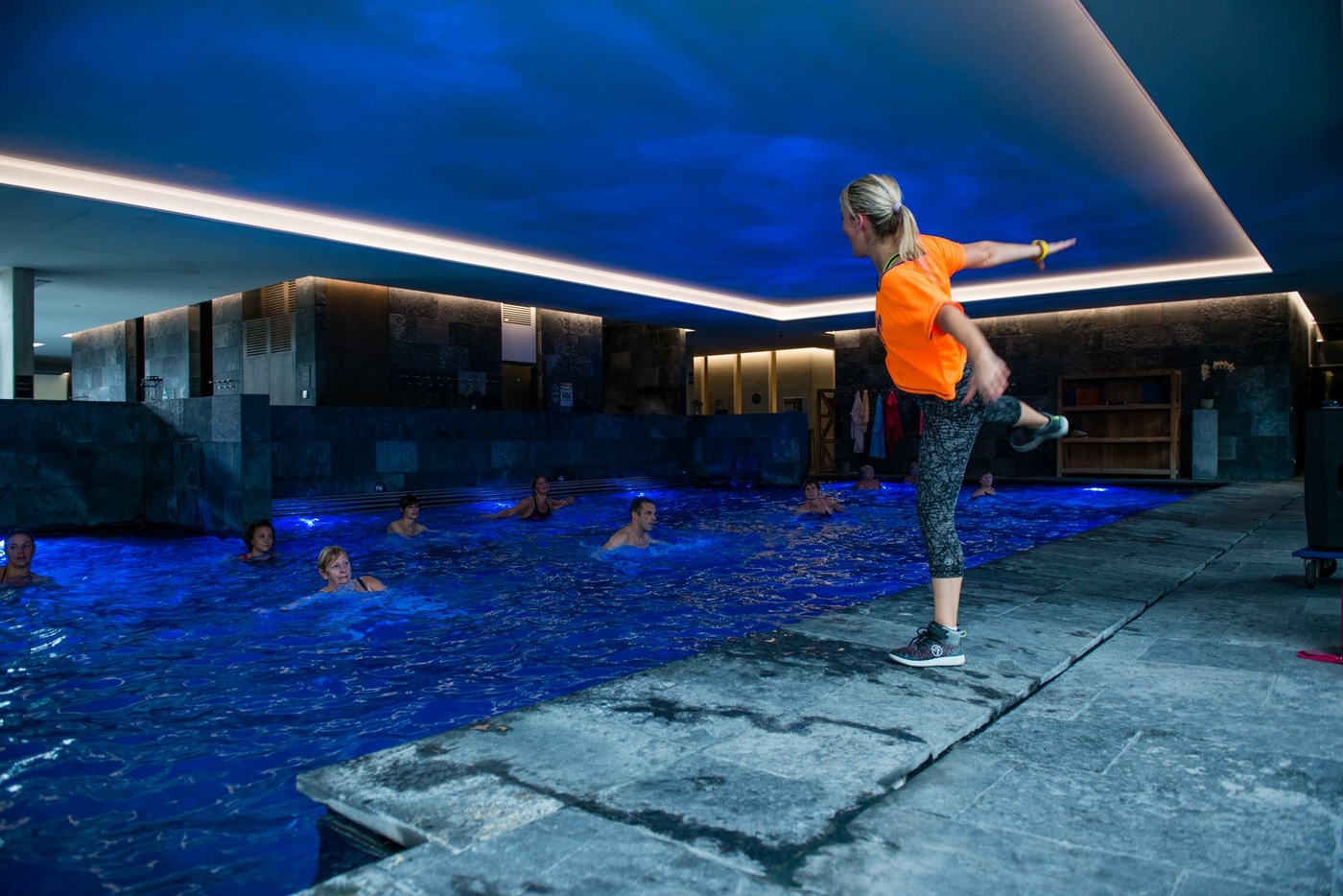 Aquadynamic
If you like an intense aerobics workout, you'll love this aquatic version. You'll feel like you're on a runaway train, but at least there's never a dull moment.
You'll work on your chest, back, hips, arms, butt and abs. Concentrate on working your muscles, while the water makes your skin smooth and tight.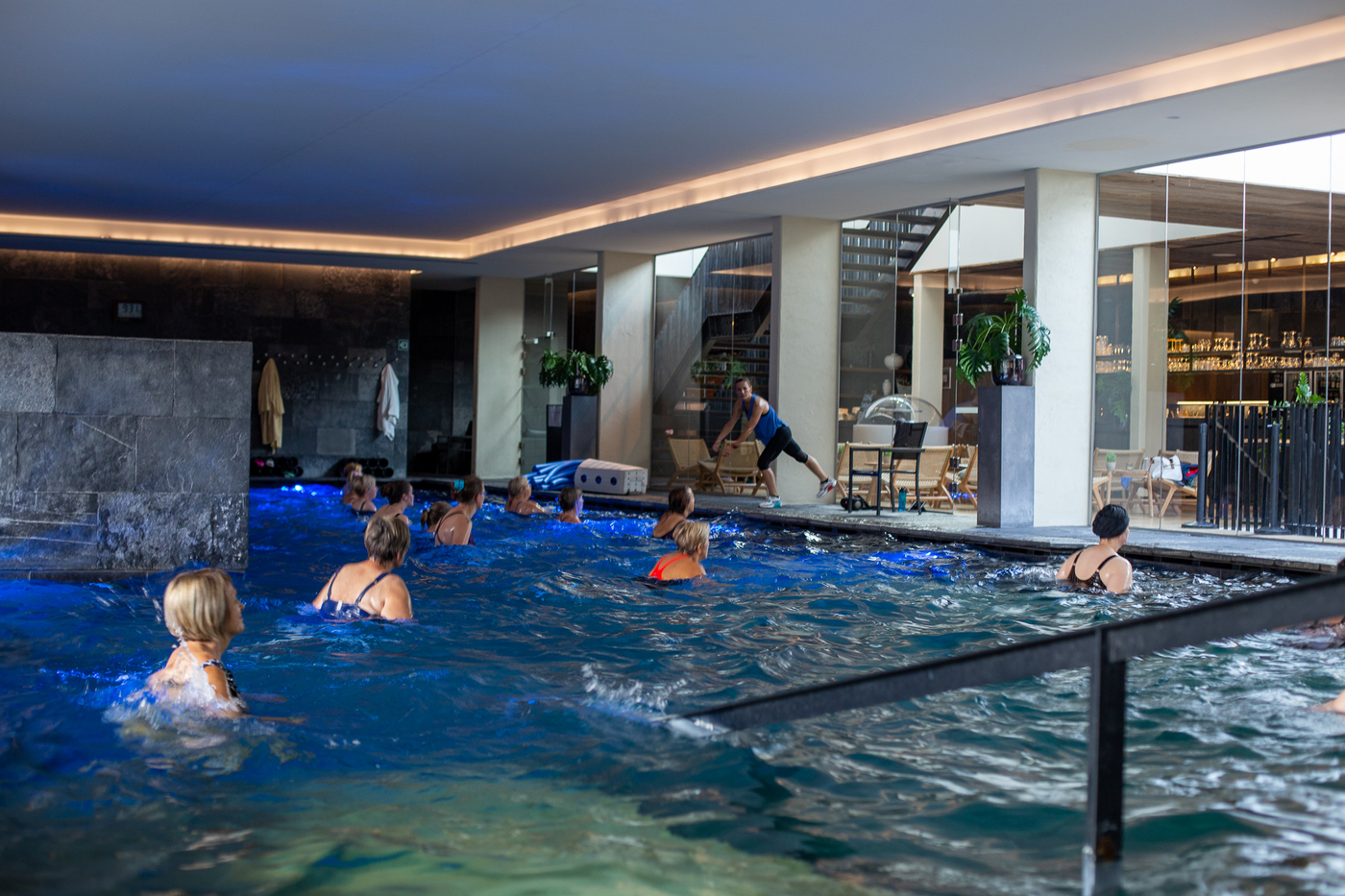 Aquaburner
Aquaburner guarantees an intensive workout that uses the resistance of the water. It is a cardiovascular focused workout, mainly as a goal to burn fat.. You keep moving as much as possible during the class so that your heart rate keeps going at a frequent rate. You avoid straining your back and joints.
For optimal results, we recommend coming several times a week.